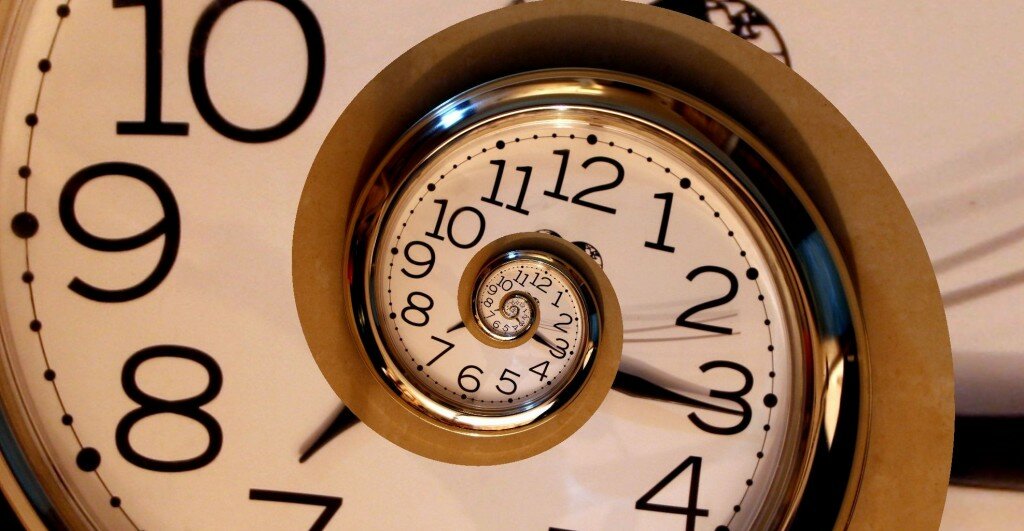 A decade.
A long time for a child, but not very long for adults. 10 years is double how long it takes to develop communications technologies, it's just longer than a "console cycle"; when new gaming consoles are replaced by older ones. A true NBN would take 10 years, the fake one just under.
So where will we be in 10 years?
My guess is far worse off. Even with an FTTP NBN, without a clear strategy close the gap between technology development, and technology that's widely available, we will be forgoing any technological edge we would have had with FTTP.
It's all well and good to offer 1000/400Mbps services via GPON, but without a plan to move from GPON (Gigabit Passive Optical Network), to 10G-PON (10 Gigabit Passive Optical Network), to TWDM-PON (Time and Wavelength Division Multiplex Passive Optical Network), our future is looking very bleak. The key is to ensure that a project allows for newer technology to be implemented during the decade long upgrade. This is something that Turnbull's plan does not offer. In fact, the opposite is true. FTTP will be phased out, with the project ending up deploying the oldest and slowest of technologies.
One could argue that this is all to bring costs down, however the reality is (with providers like TPG already deploying FTTB) those markets, the most well serviced already if Turnbull intends to shift to a needs based deployment, will end up making less money than the already deployed fibre, and the slap dash HFC.
To work in such a regressive way, to ignore the decade that will have passed since Murduch, via his proxy Turnbull, started his objection to an upgraded Australia, beggars belief. We are fast moving into the territory of digital backwater, even with the efforts of the NBN to date.
Delays to the rollout, whether by mismanagement (both ALP and LNP governments), challenging conditions, or belligerent contractors, it's clear that we're not getting anything any time soon. It's easy to blame specific people for the problems, and yes, many do have to front up and say "Yes, I made a mistake, let's work to make this better".
The problem is not of one person, but a system and media cycle that requires adversarial politics to reign supreme; for the fight between "right and wrong" being based on opinion, convincing, and showing opposition. There were facts in the debate, it was just overruled by bluster and attempts to convince interested, but exhausted voters.
The NBN debate has always been one of an election cycle. It wins voters attention. The key is, voters do know how important an NBN is, they do know it's terrible trying to download the latest TV episode (legally, of course, Mr Brandis) while their daughter or son are slaying a boss in the latest MMO causes havoc. They also know while their son or daughter uploads photos to social media while they're playing an FPS (First Person Shooter) the shoe will be on the other foot.
They know, that in 10 years, when their baby is at school, if they're still on shit slow speeds their kid will not be able to get school work done, communicate with friends, or find new ones. We're not stupid, as a species, we know the future is important.
It's one reason there's such a big backlash toward the budget; many already know their future is basically, to use the parlance of AFP, "fukt".
There's little hope of a true strategy to move us beyond the distant past for communications technology and create a future where we actually know the direction we're headed. This tired line of "we can't possibly know" arguments when it comes to communications.
We can, in fact, we can know with assuredness that XGPON (basically any future GPON) will become the benchmark for premises broadband access. We know that it took five years for ADSL2+ to become the standard in Australia, we know that it has taken about four years for Vectoring to reach the immature stage its currently at.
With companies already in the advanced stages of testing with TWDM-PON products, we can say for a fact we're less than five years from symmetrical 80Gbps connections to 512 users per fibre. It's quite mind-blowing when you compare this to copper line technology, and that's not even a decade away!
In many ways, the steps being taken to wind back the fibre rollout, push inferior technologies that are at a dead end, we are being relegated to a digital backwater.
There's nothing anyone can do to convince our current Minister for Communications to act in a way that will benefit all Australians, the tin ear, the desire to push ideology over technology, and the clear disdain for anything the previous government has done, ensures this will never happen.
We're beyond a stage where we can pry this back, and I fear we're headed toward a US style system where profitable, high competition markets are over serviced, while less lucrative markets are left with little choice other than dilapidated services while being charged through the nose.
So in 10 years, where will we be? Well, relatively speaking, far worse off than now.